Multicolored Memories of a Black Southern Girl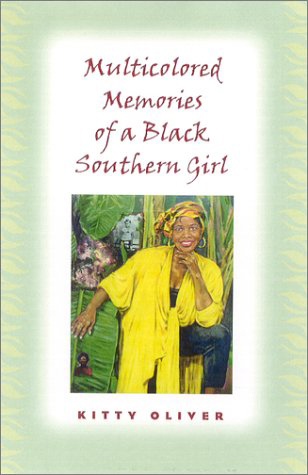 (The University Press of Kentucky, $25.00/hardcover, $17.95 paperback) Kitty Oliver takes readers on a journey of exploration from her hometown of Jacksonville to the halls of the University of Florida as one of its first African American freshmen in 1965 and far beyond. One reviewer describes it as "a thinking woman's memoir of a journey with many side trips" in her search for a sense of "home." With humor, poignancy, and lyrical language (reminiscent at times of another Florida writer, Zora Neale Hurston), Oliver shares her passages from the "old world" to the new as an immigrant's journey, indicative of the American experience. Blending past and present, she searches for roots from the Gullah or "Geechee" culture of South Carolina to the urban streets of northern Florida to the multicultural mix of South Florida, exploring America, Europe and Africa. These autobiographical essays are an upbeat journal – part travelogue, part memoir, described as "a delightful field trip" that's educational, too. Part of the Women in Southern Culture series. For information and ordering contact The University Press of Kentucky (1-800-839-6855).


Voices of America: Race and Change in Hollywood, Florida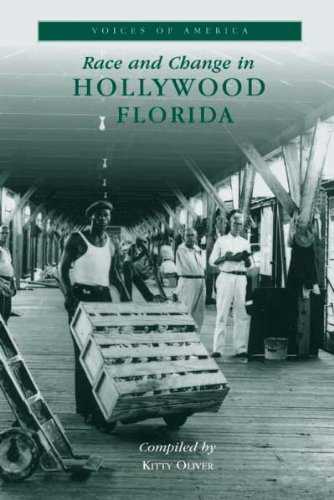 (Arcadia, $18.99), is the result of a three-month long oral history project at the dawn of the new millennium interviewing a cross-section of 42 Blacks, Whites and immigrants who were born and raised in or who migrated to this South Florida area between Fort Lauderdale and Miami. Their memories span 75 years of racial and ethnic change. They tell tales of segregated beaches, buses and bathrooms; facing the culture of a new country; and of causes over the years that have brought different ethnic groups together. Recording their memories for the archives of the African American Research Library and Cultural Center in Fort Lauderdale, these individuals provide valuable, often poignant insight into race relations in America, in their own words – the painful and the uplifting. Says one reviewer, "A must reading for anyone who earnestly cares about the state of ethnic relations in the Sunshine State." For information and ordering contact Arcadia Publishing (1-888-313-2665).
Companion video: "Crossings of the Racial Divide: Hollywood Stories", written and produced by Kitty Oliver as a companion public television documentary of this project, is also available ($30.00). The half-hour program was produced by Kitty Oliver in cooperation with WBEC-TV. It has aired widely on public TV and is used as an educational resource for middle and high schools, universities and colleges, and community groups. A FCAT-related Teacher's Guide is provided. For information and ordering, contact KittyO@KittyOliverOnline.com.

Multicultural Reflections on "Race and Change"

 
(Bordighera Press, $20.00, www.bordigherapress.org) is compiled and edited by Kitty Oliver as a reader on race and ethnic relations. In personal essays by Florida Atlantic University studentsin her courses explore their experiences with differences as they collect or research oral history interviews in the archival Race and Change Oral Histories Collection in Special Collections, African American Research Library and Cultural Center in Fort Lauderdale, FL. These essays offer a candid intergenerational look at where we are and how far we have come as Americans in terms of race relations in the 21st century.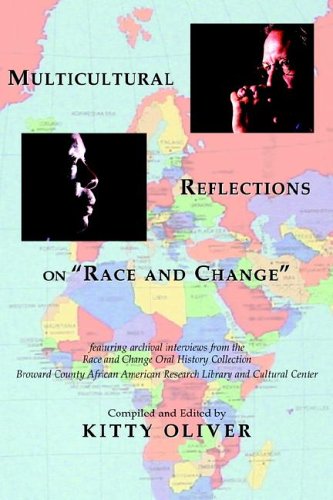 The 22 male and female writers in this collection represent a range of backgrounds, ages, racial and cultural perspectives. They are from southern and northern parts of the U.S. and from Europe, Canada, and the Caribbean. They are Latino, Jamaican, African American, and Caucasian. The approaches to autobiographical writing vary as well from philosophical examinations of racial divisions to creative nonfiction techniques to explore the pain of prejudice. White writers look at naiveté and ambivalence to racial issues; Black writers discuss family, community and challenges in interracial as well as intra-racial relationships. Other topics include religion and faith in Black and White cultures; responses to one-on-one encounters with differences, seeing themselves through others' eyes; and views of race from the perspective of people whose worlds have expanded because of their ethnicity or international travel.
The book also includes approaches to launching a Race and Change project or course that have proven effective with a wide range of cultural audiences and the "3R's of Writing" Exercises. This creative window into the racial experiences of the post-Civil Rights Movement generation juxtaposed with other stories of America's problematic past is an enjoyable read and can also be used for further study of race and ethnic relations issues.