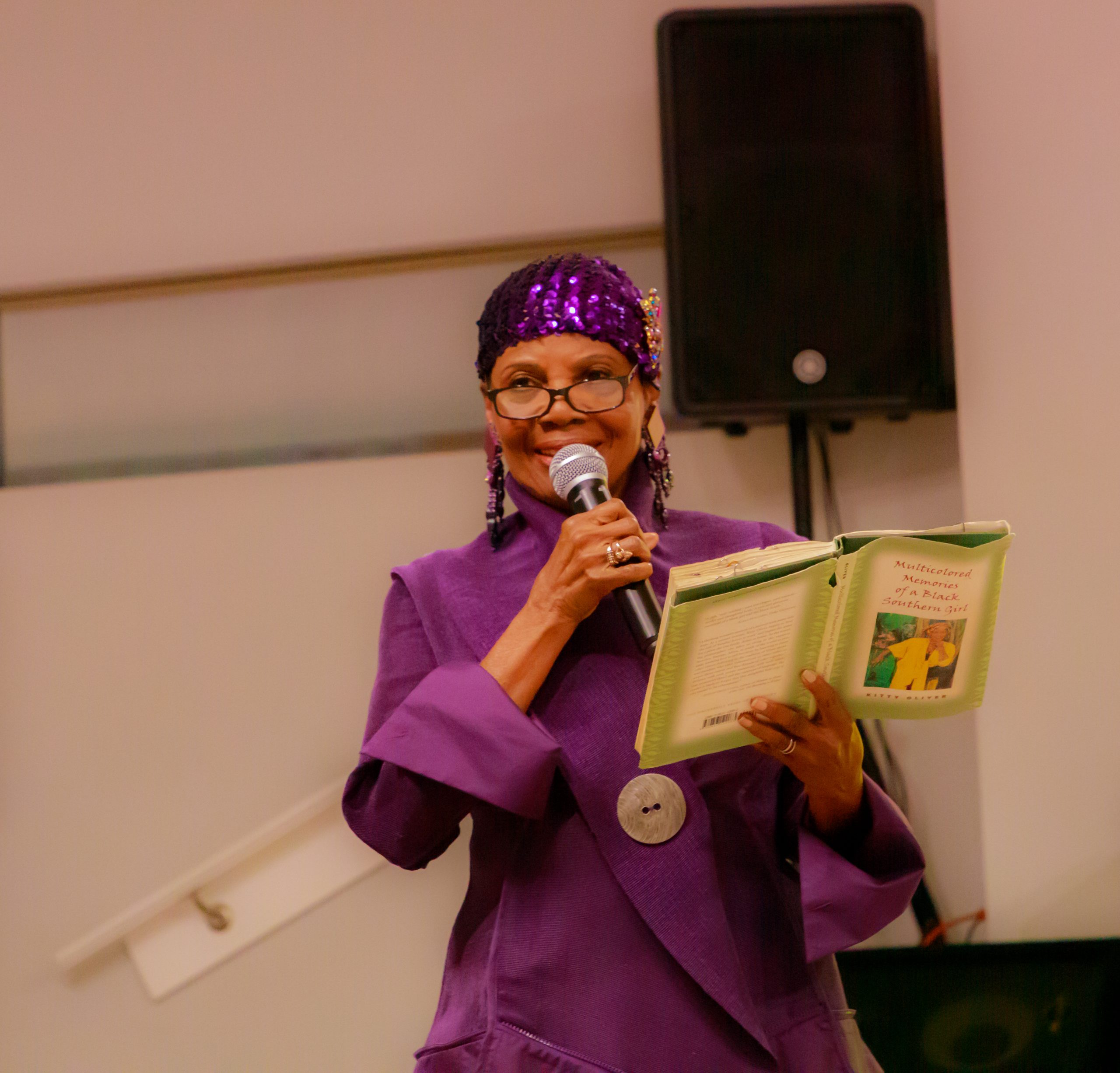 Author, Oral Historian and Media Producer Kitty Oliver. Author, oral historian, and media producer Kitty Oliver has a Ph.D. in Comparative Studies focusing on race and ethnic communication and an MFA in Creative Writing. She pioneered The Race and Change Dialogue model for talking about differences across races, ethnicities, and generations in public forums in a non-confrontational, hopeful way.
She founded the Race and Change Oral Histories archive with125 interviews on race relations, one of the only historical archives of its kind and scope, with stories of cross-cultural narrators in the U.S. and Ghana, West Africa prior to and after passage of the Civil Rights Acts of the mid-1960s, and the Race and Change Initiative, a multimedia site with archival oral history interviews and writings, video and Web radio programs with elders and youth. Oral histories are housed in Special Collections at the African American Research Library and Cultural Center, Fort Lauderdale, FL., and her work is part of the  American Folklife Center Civil Rights History Project archive.
PROJECT CONSULTANT:  Dr. Kitty Oliver is a Race and Change oral history consultant and member of the national Oral History Association who designs oral history programs and stages creative oral history presentations on race relations for communities in racial, ethnic, and cultural transition.
ONLINE RESOURCES: 
Radio Programs – Stories of Elders: Voices of Race and Change: Oral Histories and Podcast,  includes cross-cultural conversations and excerpts from the Race and Change Oral Histories archive.  For brief excerpts click here.
 Radio Programs – Younger People Talk About Race: Voices of Race and Change: The Younger Generation, with programs produced by college students and immigrant teens across cultures sharing their personal experiences with race and ethnic issues today from such perspectives as: Black Racial Identity, Indian Women Today, A Guatemalan Experience, A Haitian Confronts Bullying, Mexican-American: Overlooked & Undervalued, Middle Eastern ("What Are You?"), Colombian "Pressure to Fit 'The Mold'", A Chilean on Prejudice, and White Students on Race ("Parents' Views Differ" and "Both Sides of Class".  For additional brief excerpts click here.
 Educational Activities:  
Cultural Bridging Exercises – click here to download pdf of Cultural Bridging Questions
Classroom Exercises (FCAT) – click here to download pdf of Sample Teaching Activities
Kitty O. Enterprises, Inc.
1323 SE 17th St., #108, Ft. Lauderdale, FL 33316