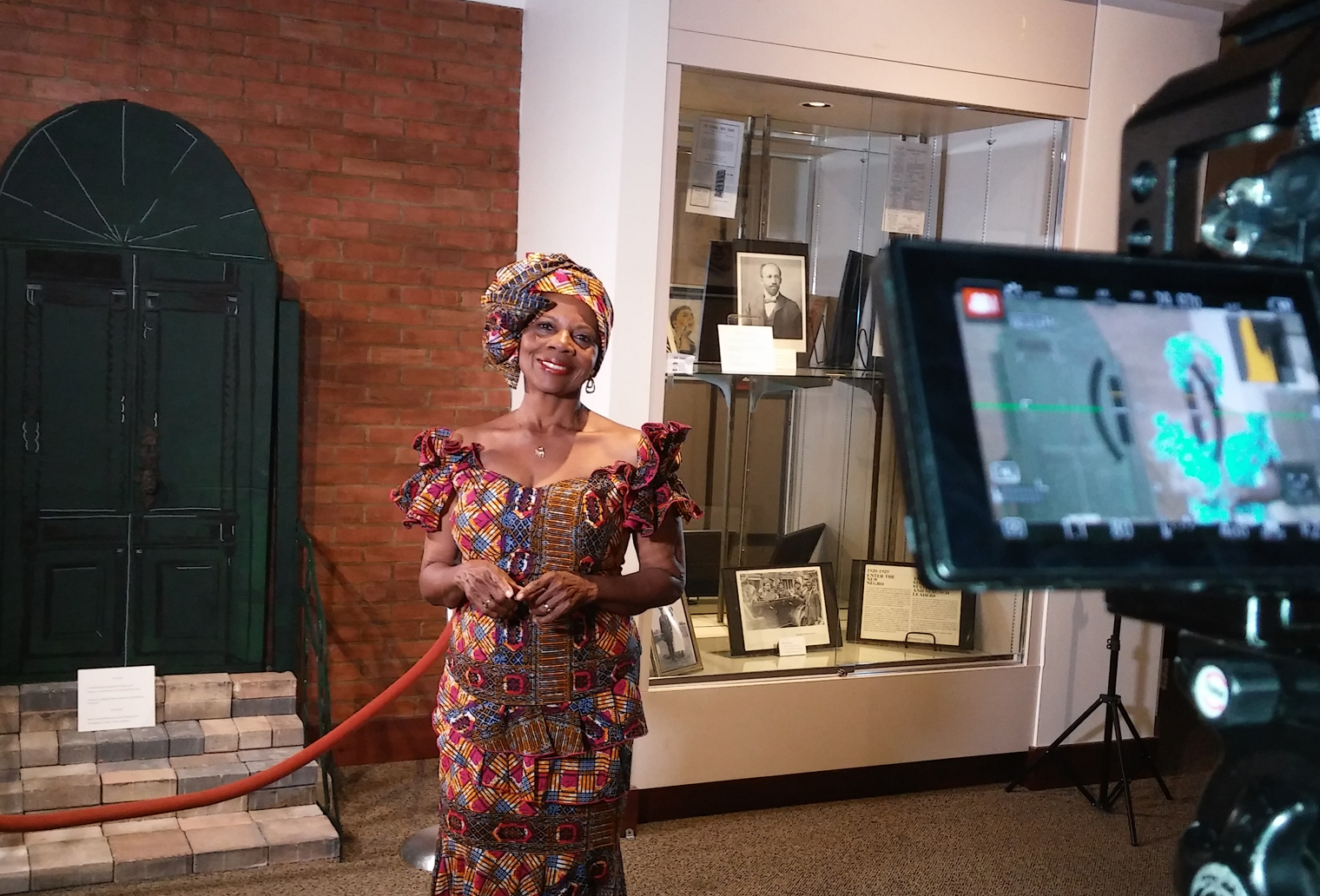 Her Voice: Best Practices for Editing Your Work Doctor Kitty Oliver. Focusing on professional techniques to shape your writing for an audience, this class aims to sharpen your writing and making it more compelling to readers. Participants are encouraged to bring their works in progress, ideas, and an openness to new possibilities for your writing. Instructed by veteran journalist and author Dr. Kitty Oliver. Presented in partnership between The Palm Beach County Public Library and  The Cream Literary Alliance, Inc.
The goal of the writer is to create work that will be read, and your voice deserves to be heard. The job of a writer is to make that voice as effective as possible. In this class, we will focus on professional techniques for shaping your writing for an audience with publication in mind.
The session will include exercises and tools used across genres that will sharpen your writing and make it more compelling to readers.  We'll look at the editing and revision process and how to refine and polish your work on your own and in collaboration with others.
Participants are encouraged to bring their stories in progress for discussion – and their ideas that need development – as well as an openness to new possibilities for your work. This is an opportunity to expand your creative vision and skills as you move towards sharing your voice with the world.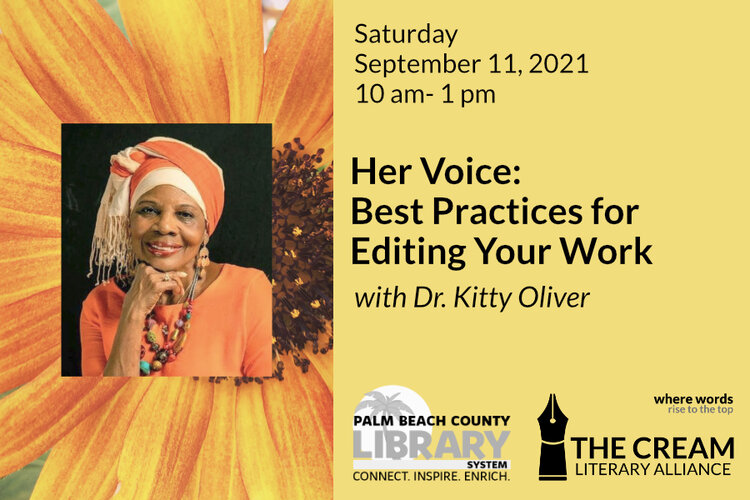 Dr. Kitty Oliver is a veteran journalist and academic, an author and oral historian, a media producer, and a professional singer with an MFA in Creative Writing, specializing in literary nonfiction and memoir, and a Ph.D. in Comparative Studies, focusing on race and ethnic communication.
She is founder of the cross-cultural Race and Change Oral History Archive, the largest of its kind in size and scope, housed in Special Collections at the African American Research Library and Cultural Center. Her books and television documentaries are used widely in public schools, college classrooms, and community forums. She has also assembled an online resource of Race and Change programs for youth including an iTunes radio channel featuring stories of scores of native-born and immigrant college students and teens.
Please Register in Advance to Secure Your Place.
This workshop is free, first-come, first-served, and limited to 15 participants. It is specifically for women or people who identify as femme. Thank you for your understanding. Please be sure your email is accurate; we will send you the Zoom link and password after your registration is confirmed. One registration per person. IIf this class is marked "Sold Out," there may be more registrations available on the County Library website.
TCLA is grateful to the Cornelia T. Bailey Foundation for providing the funding for this program.