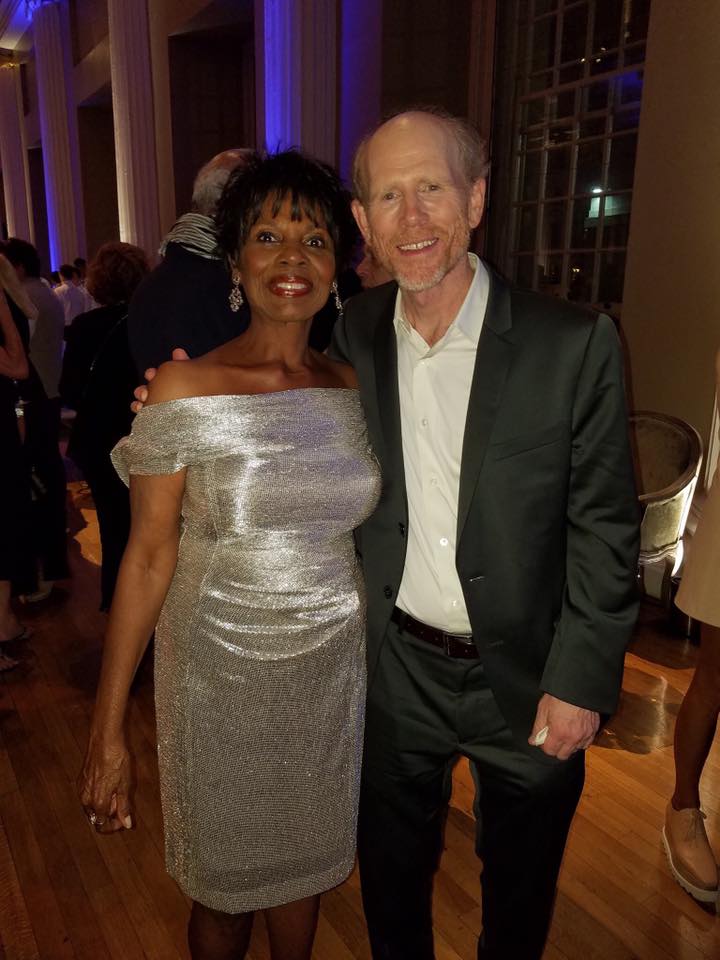 Ron Howard's Eight Days A Week Film Kitty Oliver. Perhaps the least familiar and most bracing material in "Eight Days a Week," however, doesn't concern The Beatles' artistry at all, but their politics — as in an interlude concerning their contractual refusal to play before racially segregated audiences in Jacksonville, Florida. It's a stand movingly articulated by African-American historian Kitty Oliver as initiating her first direct social contact with the white population. Meanwhile, Whoopi Goldberg (the most voluble of the film's game but somewhat randomly selected celebrity interviewees, including Sigourney Weaver and Eddie Izzard) also argues for Beatlemania as something of a cultural bridge in the Civil Rights-riven America of the mid-1960s: "They were colorless, and they were f—ing amazing," she enthuses. Howard sometimes strains to shoehorn somber social context into otherwise swinging proceedings — a passing observation of JFK's assassination feels particularly cursory — but these women's recollections constitute a rare flash of honestly unexpected perspective in an otherwise by-the-book fan valentine.
Ron Howard's love affair with The Beatles began at age 10 when he first saw them on "The Ed Sullivan Show" (9 February 1964) (ep: The Ed Sullivan Show: Episode #17.19(1964)). His first fan request was for a Beatle wig.
Eight Days a Week is a respectful retelling of the Beatles' early tale, but in glorious Technicolor. Howard, whose affection for mid-20th-century history has been well documented with box-office hits like Apollo 13, Frost/Nixon and A Beautiful Mind, underwent an exhaustive search to recover long-lost footage, which was then lovingly restored to cinema quality. All assembled, the band's story takes on the drama and scale of a Biblical epic that's scarcely believable even half a century later. 
"By the end, it became quite complicated, but at the beginning things were really simple," says Paul McCartney in voiceover. Simple isn't always bad. Before they became technical recording masters, the Beatles were, as McCartney often says with charming understatement, "a great little rock & roll band." Eight Days a Week lets you experience them like never before, and feel the frenzy of those thrilling years that came and went much too fast.
Kitty's public television and video productions are used widely by schools and libraries She is producer and host of the 10-part series "Crossing Cultures/Changing Lives", airing on WBEC-TV. In addition, she produces videos, podcasts, and blogs on race and ethnic relations and changes across generations. She is a lecturer and workshop leader on creative nonfiction writing techniques and memoir writing, and a professional jazz singer. She conducts community oral history field work and is a member of the Oral History Association.
For more information and bookings, contact:

Kitty O. Enterprises, Inc.
1323 SE 17th Street, #108,
Fort Lauderdale, FL, 33316
(Phone) 954-382-0793