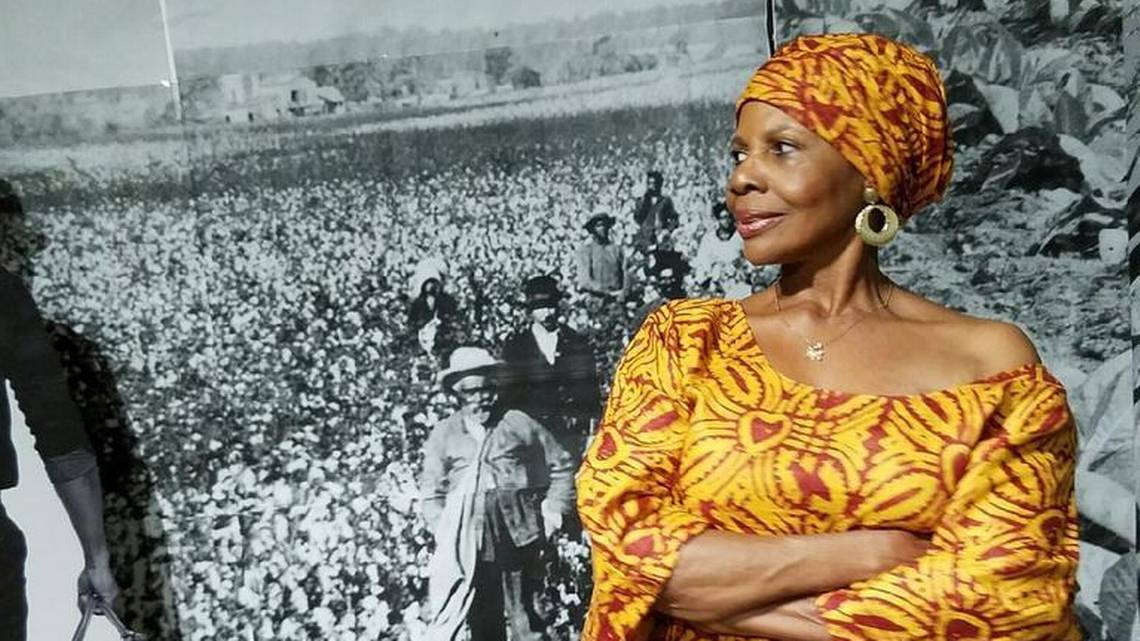 Women's History Month provides the opportunity to learn about everyday women doing extraordinary things. Designated by the U.S. Congress as National Women's History Month in 1987, the month of March is recognized nationwide in schools and by community groups. Annually, the National Women's History Project selects a theme that embodies women's strength and courage to overcome obstacles.
The 2018 theme is, "Nevertheless She Persisted: Honoring Women Who Fight All Forms of Discrimination Against Women." Locally, schools and organizations also use the theme in collaboration with their programs.
"Each year the sorority seeks to honor inspiring and talented women from all industries, backgrounds, and ages," chapter President Lois Lee said. "We delight in consciously shining a light on efforts to maximize civic engagement, promote integrity, and a call to service. Beta Tau Zeta chapter's Finer Womanhood Community Awards are given to women who saw the barriers, jumped the hurdles and 'persisted' to realize their life's visions and missions."
Following the national theme, the essence of the local honorees' lives demonstrates the power of voice, of persistent action, and of believing that meaningful and lasting change is possible in our democratic society:
▪ U.S. Rep. Debbie Wasserman Schultz — After battling breast cancer, the Democratic congresswoman from Weston used her public voice and vote to arm young women with informational and screening tools to beat back this deadly disease. As a result of her efforts, Congress passed the EARLY Act, which provides vital funding and awareness information; and the PAL Act, which protects coverage for mammography screenings for younger women.
▪ Broward Commissioner Barbara Sharief — The recent Broward mayor has been elected to several positions and is chair of the National Association of Counties Subcommittee on Medicaid and Indigent Care. In addition, she visualized and created a company that provides home healthcare services to residents of Broward and Miami-Dade counties and employs over 600 professionals.
▪ Carole Ann Taylor — A humanitarian and entrepreneur, the founder of Miami To Go stores has "persisted" in the travel, retail, culture and duty-free business for 30 years, with locations at Bayside Marketplace, Miami International Airport and historic Little Havana. The company was named a Top 50 Women Led Business in Florida by the Commonwealth Institute and was named the U.S. Small Business Administration and Department of Commerce Minority Retail Firm of the Year. She is a founding member of the National Coalition of 100 Black Women and the National Women's Political Caucus, where she served as its first national co-chair. She is a board member of the Adrienne Arsht Center for the Performing Arts, WDNA Jazz Radio and Viernes Culturales.
▪ Beatrice Louissaint — Founder of the Haitian American Women's Coalition, she spearheaded the region's first Haitian Conference in English focusing on issues of acculturation. The first executive director of the Black Business Association, during her seven-year tenure the group increased revenue from $30,000 to $300,000 and debuted initiatives such as International Trade Assistance, which took black businesses on trade missions to Brazil, Mexico, Haiti and Ghana. Currently, she serves as president and CEO of the Florida State Minority Suppliers Development Council (FSMSDC), one of 23 regional councils affiliated with the National Minority Supplier Development Council.
▪ Nancy Dawkins — In 2017, the city of Miami named a street in Liberty City to honor the retired educator's enthusiastic and determined voice at the Carrie P. Meek Center at Charles Hadley Park. As a result of her efforts, hundreds of senior citizens gather daily, to enjoy a full-service meal and activities. In 1977, she founded Miami Dade County Public School's Theodore R. Gibson Oratorical and Declamation Contest.
▪ Jo Marie Payton — An NAACP Image Award winner, her big break came playing the no-nonsense character Harriet Winslow in the hit sitcom "Family Matters," one of the longest-running African-American sitcoms in television history. To honor her mother, she established the Frankie Payton Scholarship Fund at Albany State College supporting 200 students in fulfilling their dreams of college educations.
▪ Kitty Oliver, Ph.D. — One of the first black freshman to attend the University of Florida and one of the first black staff writers at the Miami Herald's Broward Bureau (1971-90), she "came of age" with integration in America. She made a career developing creative, inclusive dialogues across races, ethnicities, and cultures. The author of numerous books, she recently produced the 10-part series, "Crossing Cultures, Changing Lives" for Broward Schools' BECON TV.
In addition, Torika Alonso Burford will be recognized as the 2018 Zeta of the Year for upholding the highest ideals of the sorority through many hours of community service sisterhood, scholarship, and finer womanhood.
Dorothy Jenkins Fields, PhD, is a historian and founder of the Black Archives, History and Research Foundation of South Florida Inc. Send feedback to djf@bellsouth.net.