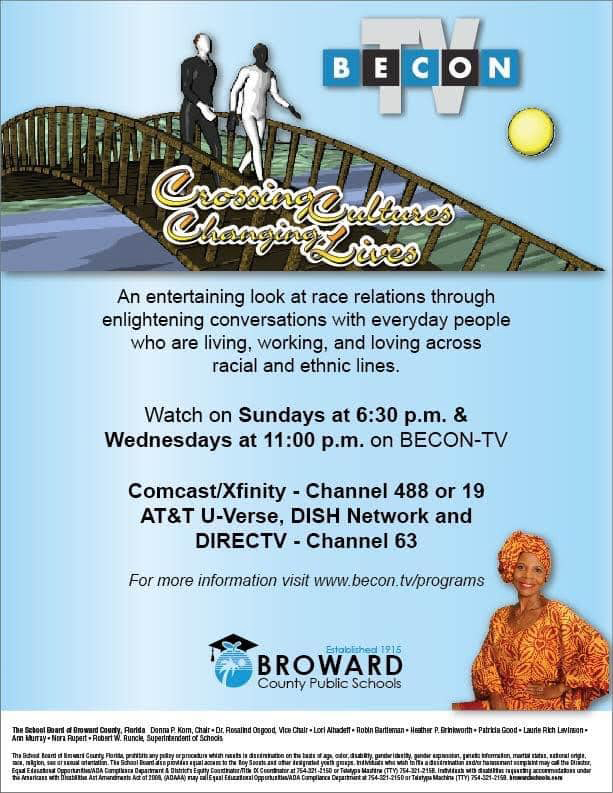 When the 10-part documentary series "Crossing Cultures, Changing Lives" that I produced premiered in May, 2008, on Becon TV, I had modest expectations beyond summer. I was just happy to have found such a wide range of people and perspectives willing to explore the complexities of race relations in America in such a thoughtful and public way. In the end, the series lasted through the racially-historic Presidential election that November, for four years longer in periodic reruns, and it was marketed nationally as an educational resource.
Now "Crossing Cultures, Changing Lives" is back, re-airing starting Sunday at 6:30 p.m. on Becon TV (Channel 19 or Channel 63) with a repeat Wednesday at 11 p.m. Episodes will also be available for a limited time On Demand. It's a chance to take a breath and listen for a while – for the first time, or with a new level of awareness – to some of the quieter voices of Race and Change that we don't usually get to hear.
Dr. Kitty Oliver is a veteran journalist and academic, an author and oral historian, a media producer, and a professional singer with an MFA in Creative Writing, specializing in literary nonfiction and memoir, and a Ph.D. in Comparative Studies, focusing on race and ethnic communication.
A product of the civil rights era who came of age with integration in the U.S., she brings an innovative perspective to race and ethnic relations sharing research and stories across cultures in Race and Change dialogues where people can explore race in a hopeful, progressive way.
She is founder of the cross-cultural Race and Change Oral History Archive, the largest of its kind in size and scope, housed in Special Collections at the African American Research Library and Cultural Center. Her books and television documentaries are used widely in public schools, college classrooms, and community forums. She has also assembled an online resource of Race and Change programs for youth including an iTunes radio channelfeaturing stories of scores of native-born and immigrant college students and teens.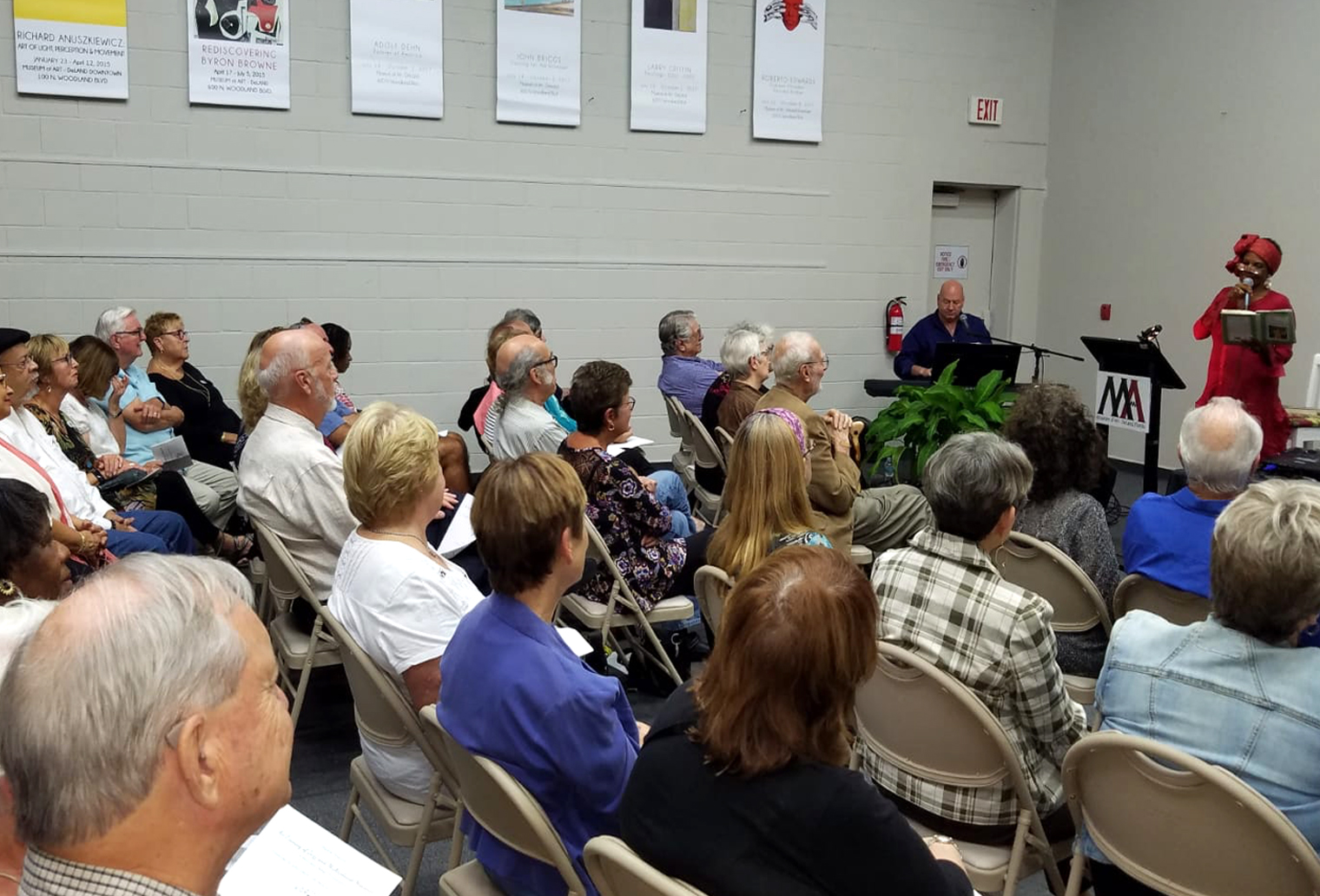 In 2019, she presented the first "Agents of Race and Change Award," to encourage today's youth who are building bridges across the racial and ethnic divide. Signup for the email list for information on how to submit a nomination.
Watch her in a brief but pivotal segment of the recent award-winning Ron Howard documentary film on the Beatles – "Eight Days a Week: The Touring Years" – where she shares personal experiences with the band and segregation in Florida. Her cross-cultural intergenerational race and ethnic relations work was also chronicled by CNN.
The Race and Change Oral Histories archive ranges from life histories of baby boomers – U.S. born and immigrants – who came of age with the Civil Rights Movement, to interviews in Ghana, West Africa. It is the only cross-cultural collection of its kind and scope in the U.S. where ordinary people reflect candidly on race relations experiences over the years and how society and they have changed.
The Race and Change Dialogue strategy is a model for talking about differences in a non-confrontational, inclusive, hopeful way, opening the door to global conversations and progress.
"Sharing the truth of our story, all that we have grown through, the progress as well as the pain, can be a healing experience – for the speaker, and the listener – and provide hope for generations to come."
Kitty O. Enterprises, Inc.
1323 SE 17th St., #108, Ft. Lauderdale, FL 33316